Lindsay Lohan's Lawyer Threatened by Michael
Lindsay Lohan's Lawyer
Threatened by Michael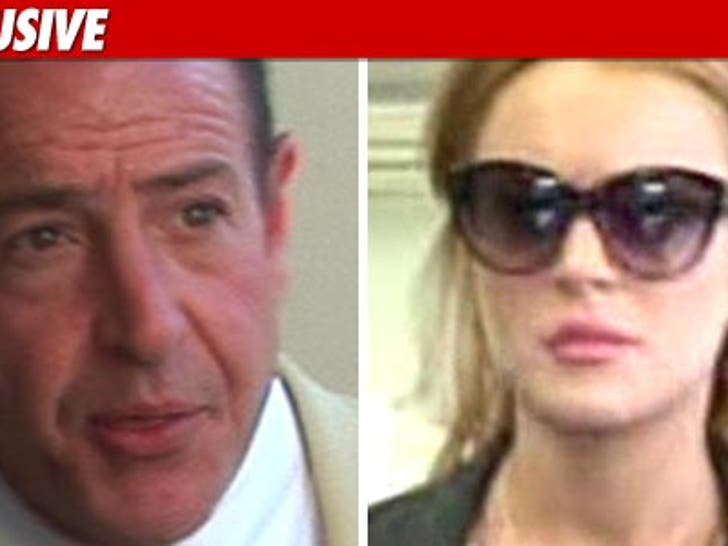 Lindsay Lohan's lawyer, Shawn Chapman Holley, worked miracles running back and forth to court Friday to spring her client from jail, but it wasn't good enough for Michael Lohan. TMZ has learned daddy Lohan left a voicemail and texts on Holley's phone, threatening to "blow you out of the water."
Sources tell us the voicemail -- left earlier in the week -- also threatened to "dig up dirt" on Shawn, as well as Lindsay's business manager, Lou Taylor.
Michael left two text messages on Holley's phone Friday after the court hearing, telling her she should do Lindsay a favor and quit. In another text, Michael claimed Holley and Taylor were destroying the Lohan family.
Michael went nuclear at the Bev Hills Courthouse Friday morning after Judge Elden Fox threw Lindsay in jail. Fox's decision was reversed later that day after Holley filed an appeal, and Lindsay got out of jail Friday night.
We're told Holley, who could not be reached for comment, will not seek a restraining order.
It's just Michael being Michael.
UPDATE: Michael tells TMZ, "It's true. I said those things ... but it's spun. I wasn't knocking Shawn for working all those hours ... I was knocking the fact that I told them to do this [send Lindsay to rehab] a long time ago. Just now they're listening."