Meg Whitman: Allred and Jerry Brown in Cahoots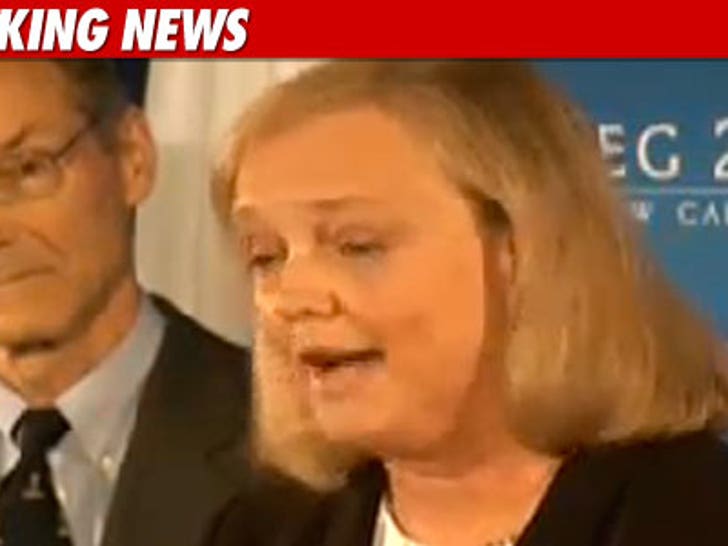 Meg Whitman says she's the victim of a political smear campaign-- engineered by Gloria Allred and Jerry Brown -- and she's suggesting her former housekeeper stole a critical piece of mail.
Whitman acknowledges former housekeeper Nicky Diaz Santillan confessed after 9 years she falsified documents. Whitman says she was "shocked" and had no choice but to fire her for lying and breaking the law.
Whitman says Jerry Brown should be "ashamed of what his allies are trying to do here."
Whitman says her housekeeper is being used by "cynical people around her" -- i.e., Gloria Allred.
Whitman says she never received a letter from the Social Security Administration informing her there was an irregularity in Nicky's Social Security number. Whitman says Nicky is the one who picked up her mail, so she may have intercepted it and never turned it over.
Whitman says she would take a polygraph test to prove that she's not lying.