Paris' Boyfriend -- Cited for Hit-and-Run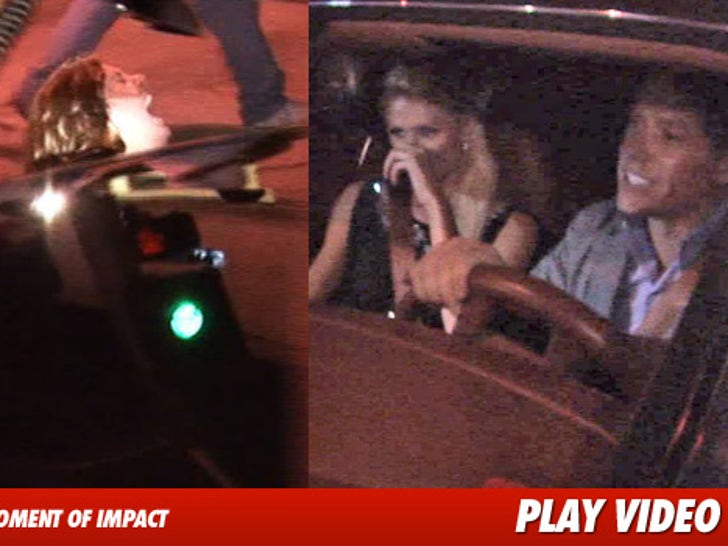 Paris Hilton's boyfriend was cited for hit-and-run last night ... after he hit a photog with a Bentley and then just drove off.
It all went down as paparazzi swarmed the car as Paris and Cy Waits left Boa in West Hollywood. The posse of paparazzi was all over the car, when suddenly Cy accelerated, knocking a photog down.
The couple took off after the hit and the photog called the cops. Paramedics were also called and took the female photog to a local hospital.
We're told at some point later, Cy came back, sans Paris, and spoke with police.
Law enforcement sources tell us Cy was cited for hit-and-run, then allowed to leave.
Law enforcement sources also tell us they're looking into all of the photogs, because flashing the lights could have blinded the driver ... which may constitute interfering with the operation of a motor vehicle -- which is also a crime.
UPDATE: Sources close to Cy tell us ... Waits is adamant that he was not cited for hit-and-run. Instead, Waits believes the photographer placed him under citizen's arrest -- and cops were obligated to sign the citizen's arrest form.
Sources also tell us Cy wasn't aware that he struck the photog until after he drove away ... but once he found out -- via text message -- he immediately called the police himself to follow up and eventually returned to the scene.