Paris Hilton Arrested -- Photos and Video
Paris Hilton
Arrested --
Photos and Video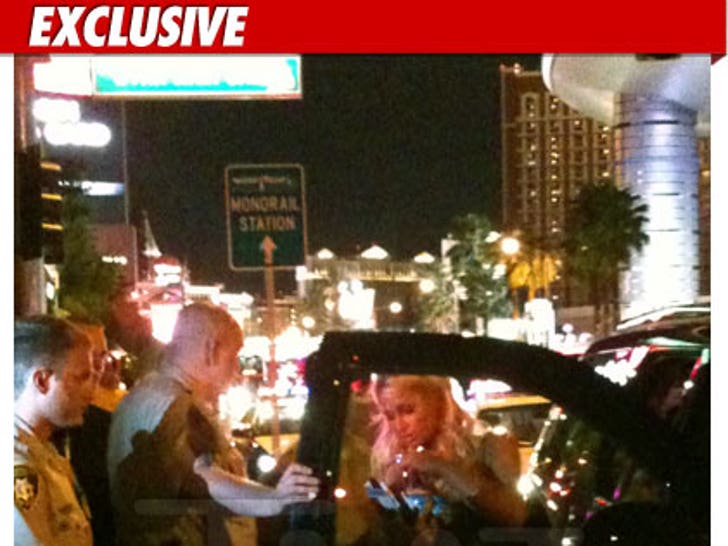 TMZ has obtained photos of Paris Hilton as she was being arrested by Las Vegas police last night.
Hilton and her boyfriend, Cy Waits, were arrested a little before midnight last night. Waits was booked on charges of DUI, while Hilton was busted for possession of a controlled substance ... cocaine.
Paris was released on her own recognizance shortly after her arrest and has hired Vegas legal eagle David Chesnoff.
UPDATE: We've also obtained video of Paris as she was talking to cops. The crowd can be heard muttering about Paris -- one person even remarks she looks better in person.