Susan Boyle -- Screw 'Talent', I'm Going 'Dancing'
Susan Boyle
Screw 'Talent'
I'm Going 'Dancing'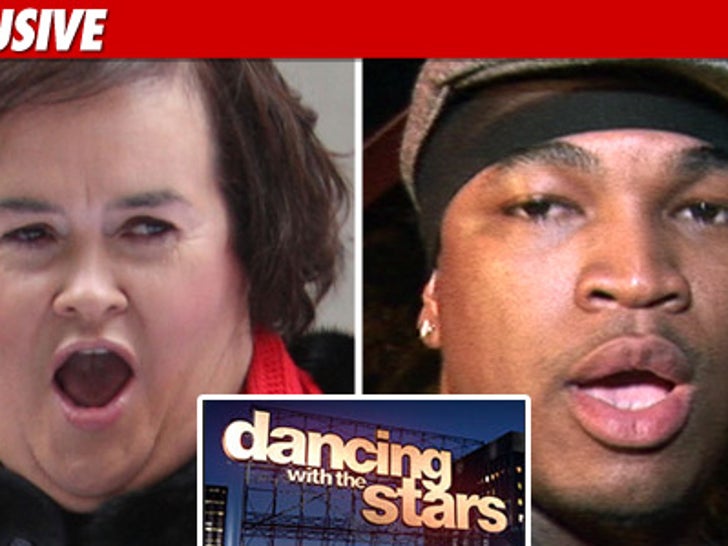 Not everyone in the U.S. hates Susan Boyle -- TMZ has learned the singer will return to The States to perform on "Dancing with the Stars" ... just weeks after she left "America's Got Talent" in tears.
Sources tell us Boyle is scheduled to perform on Tuesday's live show -- and unlike her experience on "Talent" ... we're guessing she'll make "Dancing" producers clear the song she wants to sing -- "Hallelujah" by Leonard Cohen -- before she touches down on American soil.
As TMZ first reported ... Boyle was blindsided moments before she was supposed to perform on "America's Got Talent" last month ... when she found out Lou Reed wouldn't give her permission to sing his hit "Perfect Day." Boyle was so devastated, she broke down in tears and caught the first plane back to the U.K.
But Susan has a pretty good history with "Dancing" -- last year, she appeared on the show to perform her signature song, "I Dream a Dream" ... and that went off without a hitch.