Snooki -- Signing Her Community Service Away
Snooki
Signing Her
Community Service Away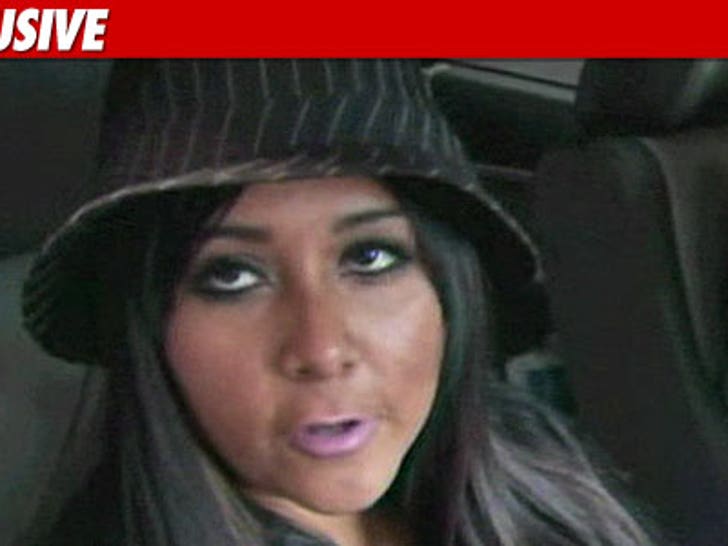 Snooki intends to finally complete her court-ordered community service for that whole drunken arrest thing ... and part of her contribution to society will be a 3-hour autograph session ... TMZ has learned.
According to Snooki's lawyer, Ray Raya, the "Jersey Shore" star will hit the Seaside Heights Community Center this weekend to sign autographs at a fund-raising event for an animal charity ... and the event will count toward her required two days of service.
We're told Snooks -- who was arrested after a drunken bender in Seaside Heights back in July -- will also be making a "personal donation of an undisclosed amount."
But before Snooki gets all Hancocky, we're told she'll be participating in a private community service activity that will take a few hours of her time ... but her people are keeping that info under wraps.