T.I. -- He's Got a Thing for White Russians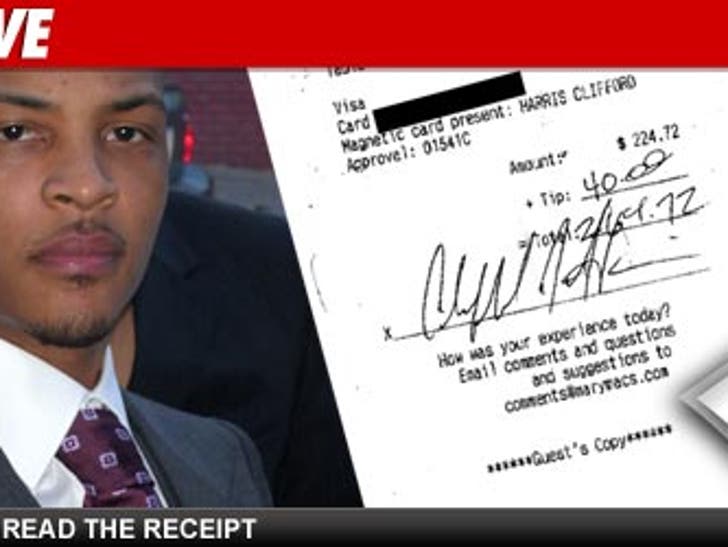 T.I. loves him some White Russians ... and we don't mean Oksana Grigorieva -- seems the rapper ordered a pair of 'em right after he was sentenced to 11 months in prison.
After T.I. got the bad news on Friday, he headed from the court to Mary Mac's Tea Room in Atlanta with a few family members and friends. They ran up a $224.73 bill -- which included several orders of fish and chicken, plenty of sides, and a few alcoholic beverages ... including the aforementioned Kahlua-based drinks.
The only way T.I. will get a White Russian for the foreseeable future ... is from a conjugal visit.