Junior Seau Arrested for Domestic Violence
Junior Seau
Arrested for Domestic Violence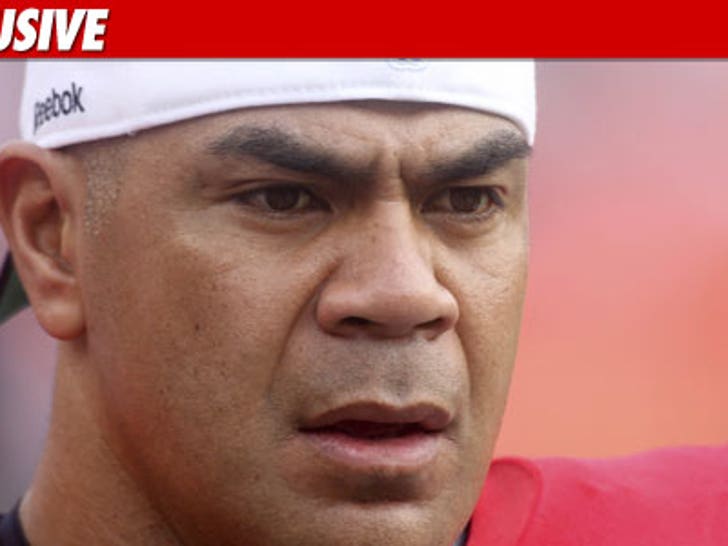 Retired NFL legend Junior Seau was arrested early this morning on suspicion of domestic violence ... law enforcement sources tell TMZ.
We're told Seau was arrested in San Diego early this morning -- and booked into the Vista Detention Facility around 2:00 AM.
Seau -- who rose to NFL stardom with the San Diego Chargers -- was released around 3:20 AM.
Seau also played for the Miami Dolphins and the New England Patriots.