Junior Seau Car Accident -- Drives SUV Off a Cliff, Survives
Junior Seau
Drives SUV Off a Cliff,
Survives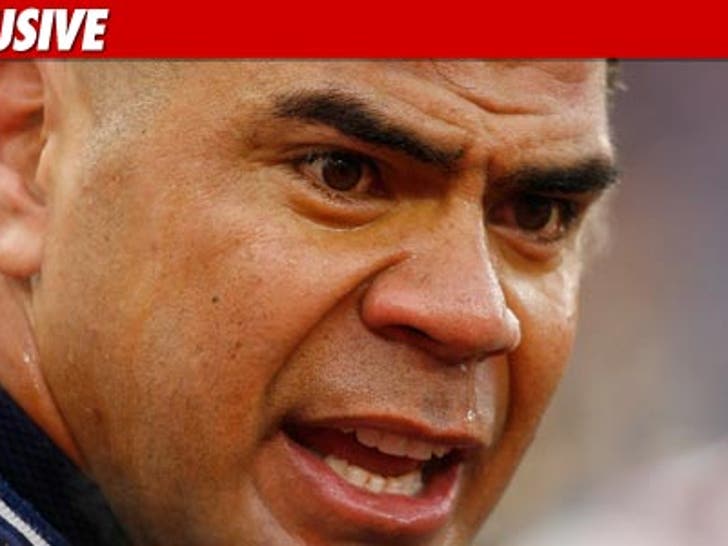 Junior Seau drove his SUV off a cliff in Carlsbad, CA this morning -- and survived -- this according to law enforcement.
We're told the retired NFL superstar sustained injuries in the wreck -- cops are on scene. TMZ obtained these photos of Seau's Cadillac Escalade which landed at the bottom of a cliff several feet from the beach.
Seau has been transported to a local hospital. The accident happened just south of Oceanside, CA ... where the former San Diego Charger had just been released from jail hours earlier.
As TMZ first reported, Junior Seau was arrested early this morning for domestic violence.