Princess Diana's Dress -- Sold for $205,000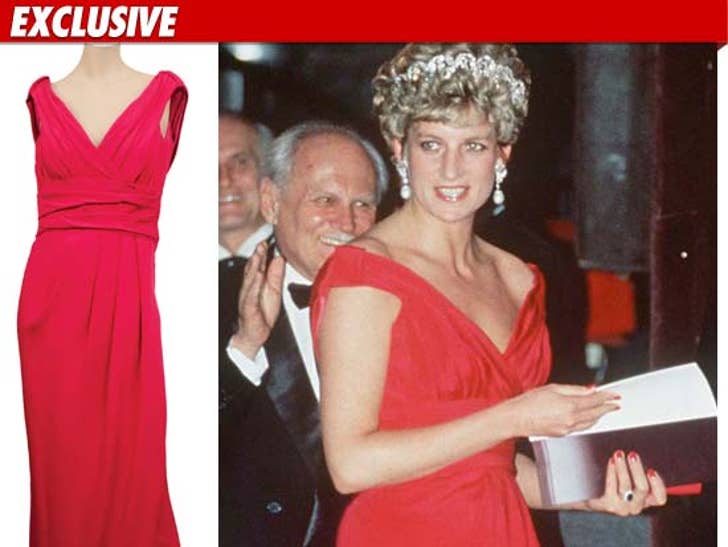 A dress famously worn by Princess Diana at high profile events -- including a 1992 gala with the president of Hungary -- just sold at an auction for $205,000 ... TMZ has learned.
A rep for the Gotta Have It! Rock and Pop Culture Auction wouldn't identify the buyer ... but confirms the "Fuschia Pink Evening Dress by Victor Edelstein" fetched $205,429.20 (to be exact) during its huge online auction that ended Saturday morning.
A number of other sweet items were also sold for huge prices, including:
-- Michael Jackson "Bad" Album Cover Photo Shoot Worn Gloves -- $62,256
-- Keith Richards "High Tides and Green Grass" Album Worn Jacket -- $36,000
-- Elvis Presley Owned and Worn "Mr. Tiger" Karate Diamond Ring -- $27,354
-- John Lennon Handwritten "The National Health Cow" Poem Draft -- $21,084