Mrs. Favre Talks Penis-Gate -- Gotta Have 'Faith'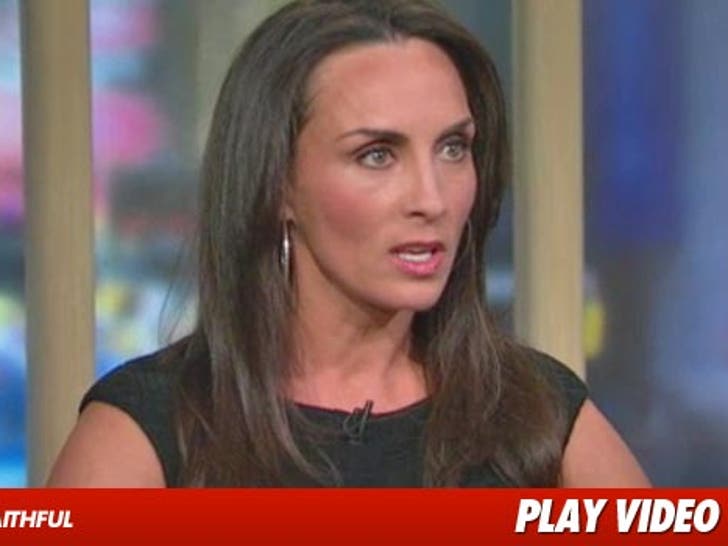 Brett Favre's wife -- Deanna Favre -- kinda, sorta, barely addressed the whole "My hubby may be sending XXX pics of himself to other women" thing today ... saying "faith" is helping her cope.
Deanna -- a breast cancer survivor -- appeared on "GMA" to promote her book ... but agreed to make a brief comment on the Favre scandal.
Robin Roberts pointed out that Brett hasn't denied the allegations -- that he sent dong photos of himself to a Jets employee -- but Deanna simply explained that she has faith ... and then went back to promoting her book.