Maria Sharapova & Sasha Vujacic -- Engaged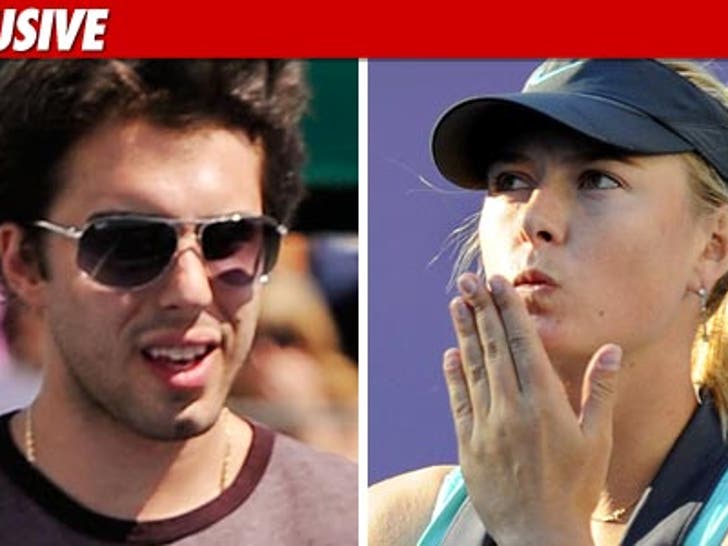 Los Angeles Laker Sasha Vujacic just locked down tennis hottie Maria Sharapova ... proposing marriage to her with a massive engagement rock to rival any Lakers championship ring.
Sources tell TMZ the pair -- who were first spotted holding hands about a year ago -- got engaged Tuesday after Sasha popped the question at his home in Manhattan Beach, CA.
Maria's already been spotted out wearing the ring -- we've seen it and trust us ... even Vanessa Bryant would be impressed by the future Mrs. Vujacic's ginormous diamond.
In completely unrelated news ... Sasha's been on the Lakers' bench recovering from a concussion.