'Bruno' Accused of Attack at Gay Rights Demonstration
'Bruno'
Accused of Attack at
Gay Rights Demonstration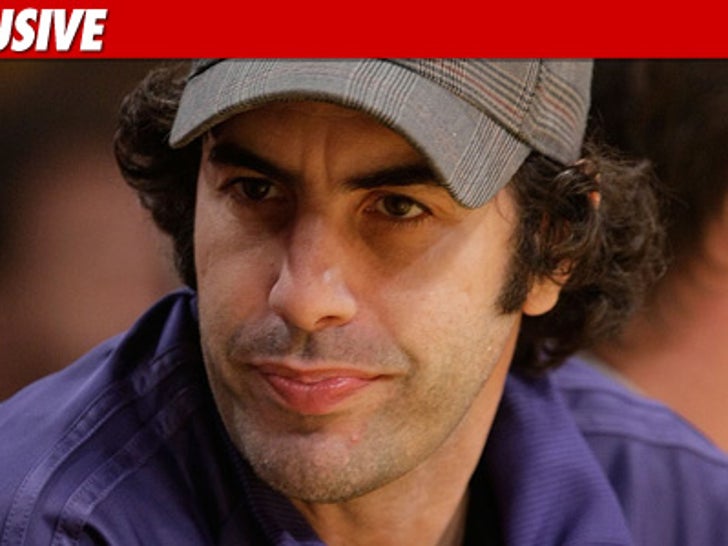 Sacha Baron Cohen is accused of participating in an alleged attack on a gay cameraman at a gay marriage demonstration in Los Angeles back in 2008 ... this according to a lawsuit obtained by TMZ.
A photog named Mike Skiff -- a gay cameraman who covers "events involving the gay community" -- claims he was at a Prop 8 rally in 2008 when a crew from Cohen's movie "Bruno" arrived on the scene with an intention to "promote violent discord between the assembled 'yes' and 'no' factions."
According to the lawsuit, filed today in L.A. County Superior Court, members of the "Bruno" crew "carried 'Yes on Proposition 8' signs contrived for the sole purpose of inciting and sparking unrest to enhance the dramatic effect of what they may capture for their film."
In the suit, Skiff claims he began to shoot the "Bruno" team when they approached him -- "violently confronting [Skiff] with the threat of being clubbed with wooden signs." Skiff says the alleged attack was designed to prevent him from filming the event.
Skiff claims he was shoved, pulled and wrestled by "Bruno" -- causing serious injury. Skiff has posted video on YouTube of the altercation. Cohen appears around the 5:25 mark.
Skiff is suing for unspecified damages.