Kobe Bryant -- Creepy Fan Holds Candlelight Vigils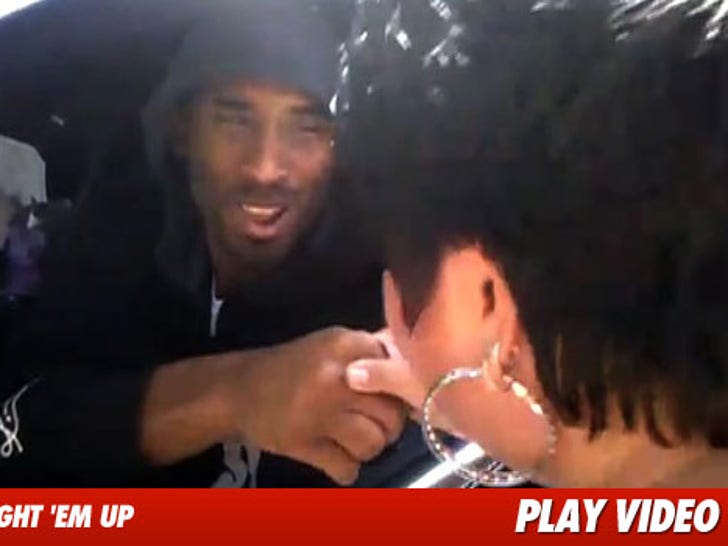 Kobe Bryant is so famous -- dude gets religious candlelight ceremonies in his honor before he's even dead.
As Kobe left a practice session in El Segundo, CA yesterday -- the Los Angeles Lakers superstar had a religious experience ... caught on tape.
Check out the video -- this random woman is either crazy or a genius ... because the whole "I prayed for you" thing scored her two autographs from the Lord of the Rings.