LeBron James -- Payback's a Witch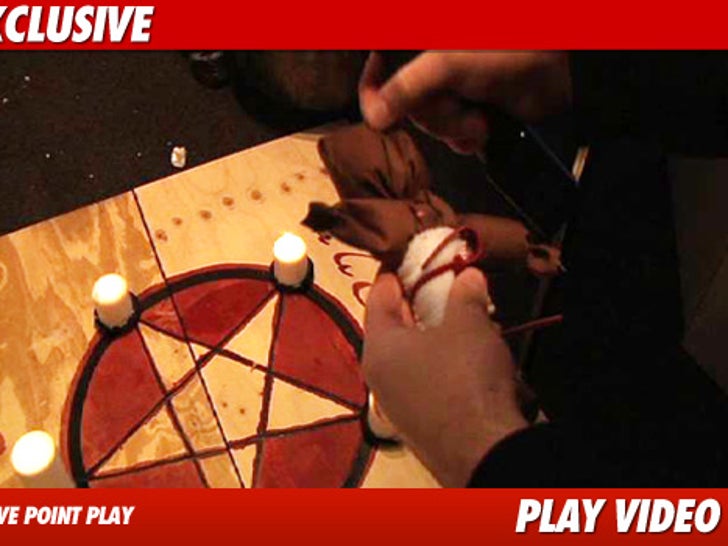 Lest anyone forget -- LeBron James is still the most hated man in Cleveland ... as evidenced by this video of self-proclaimed "Wiccans," aka witches, casting spells on King James just in time for his Miami Heat debut.
The coven gathered this morning at 100.7 WMMS in Cleveland ... armed with a pentagram, pig and cow bones, a fake skull, and a voodoo doll to curse LeBron before tonight's Heat-Celtics matchup.
One of the evil chants -- "Tie a knot against the king. May he die without a ring."
Hey Cleveland ... isn't it time to move on? Ya still got Drew Carey.