LeBron James -- Healthy Enough to Club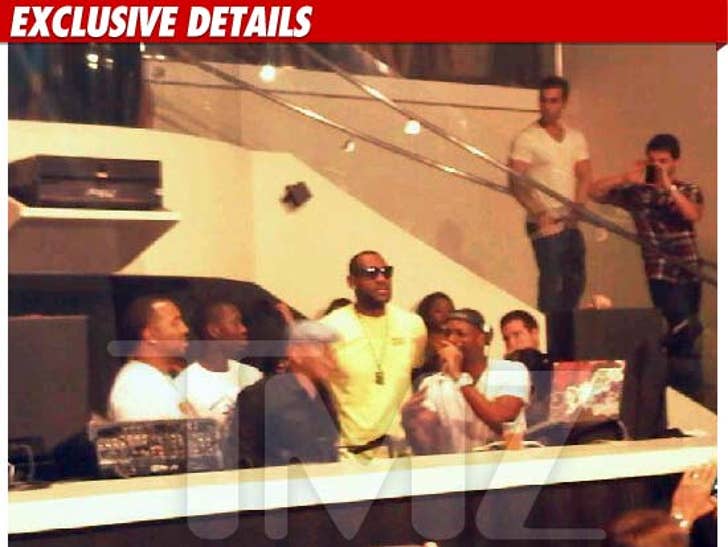 LeBron James took his talents to a Miami nightclub this weekend -- where he nursed his injured hamstring by ordering up five more bottles of booze than he has championship rings. So ... five.
Wearing his sunglasses indoors, The King rolled into LIV nightclub with a few of his boys -- and ordered up three bottles of Wódka Vodka and two bottles of Dom Pérignon.
We're told LeBron "wasn't around any girls" -- but he did take over the DJ booth for more than an hour.
LeBron's table was two over from Jenny McCarthy -- who also tried her hand at the DJ thing -- but we're told the crowd was more into LeBron than her. Go Heat!