Psychic Soccer Octopus -- Found Dead in the Water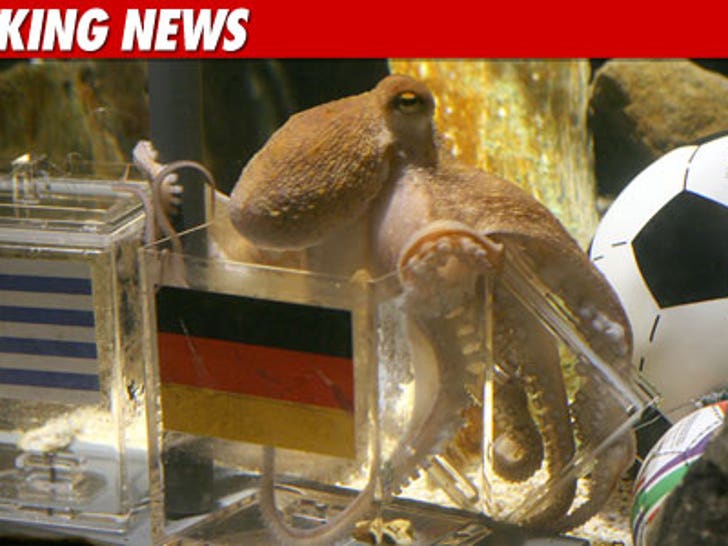 Paul the Octopus -- the incredible creature that correctly predicted the winner of eight straight World Cup games this year -- was found dead this morning in his home tank in Germany.
Stefan Porwoll -- the manager at the Oberhausen Sea Life Center, where Paul lived -- said Paul "appears to have passed away peacefully during the night, of natural causes."
Paul rose to international fame this summer when he correctly predicted all seven of Germany's World Cup matches -- as well as the final between Spain and the Netherlands. Paul picked the winners by choosing between two food containers that had the competing teams' flags attached to them.