Charlie Sheen -- I Promise to Not Ruin Your Movie
Charlie Sheen
I Promise to Not Ruin Your Movie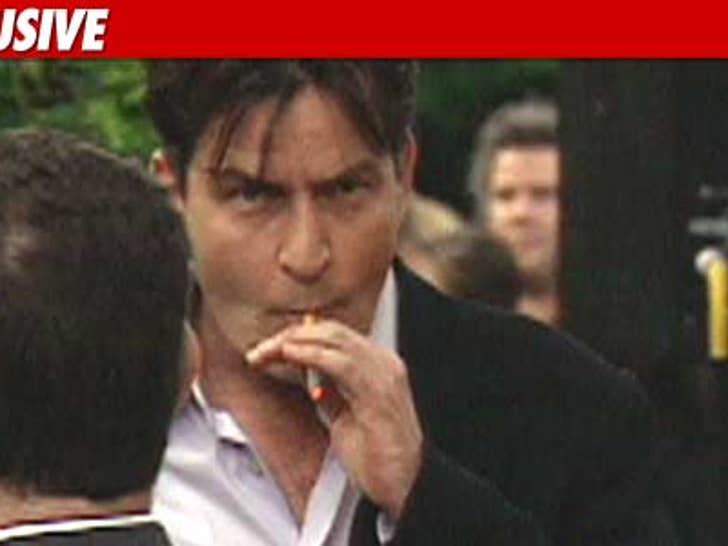 Charlie Sheen swears he won't let his NY hotel drama get in the way of a promise he made to some close friends ... and vows he WILL be on set to make a cameo appearance in a movie shoot this week.
Long before the hotel meltdown, Sheen committed to play himself in a flick called "She Wants Me" -- a romantic comedy about some dude who can't comprehend why his hot GF loves him.
According to producer Danny Roth, Sheen "has been in constant communication with the production ... there is no doubt he will show up to filming." Roth also says Sheen spoke with the director yesterday -- and informed him that he was even making notes about the script on his flight back from New York.
Roth notes that Sheen has a key role in the flick -- so if he doesn't show up, "It would force us to reshoot a lot of what has been shot."
But even with the crazy drama, Roth, along with producers Christine and Mark Holder, have faith in their friend ... telling us, "We're absolutely not worried."