Oksana -- Thumbs Up After Marathon Deposition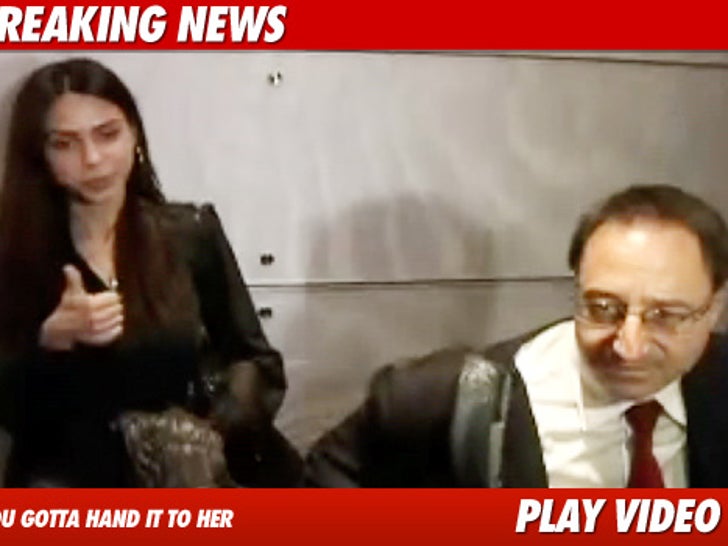 After a hard day of bashing Mel Gibson, Oksana Grigorieva finally left a grueling nine-and-a-half hour deposition moments ago ... and shot a triumphant thumbs up on her way out.
As we previously reported, Oksana was writing notes and strategizing with her lawyers about how to grill Mel in their bitter custody battle ... and judging from her hand signal, she was pleased with the results.
Mel was seen exiting the offices soon after Oksana ... no hand signals from him.