Andy Irons -- Pro Surfers Pay Tribute in Puerto Rico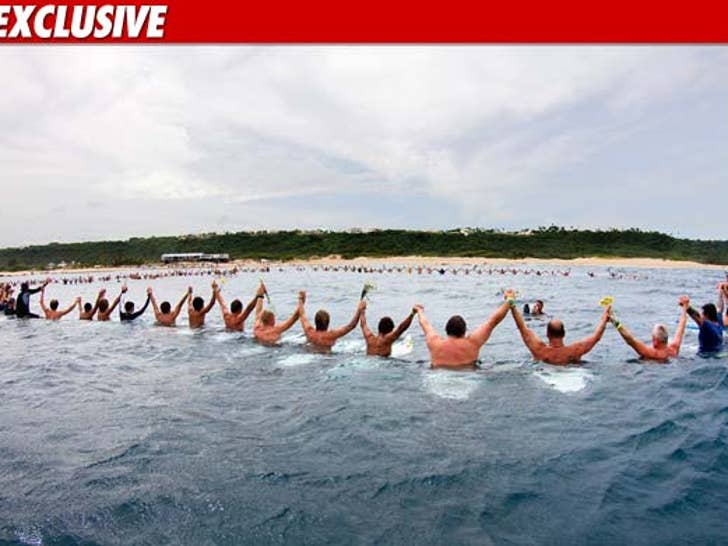 Dozens of pro surfers gathered in Puerto Rico this morning to honor their fallen brother, surf legend Andy Irons.
According to the Association of Surfing Professionals, Irons' friends Roy Powers and Dusty Payne led the paddle out -- followed by fellow ASP World Tour surfers, friends, industry representatives
and fans who carried bouquets of flowers.
As we previously reported, Irons passed away yesterday in Dallas -- after traveling from a surfing event in Puerto Rico.