Mel Gibson Leaves It to 'Beaver'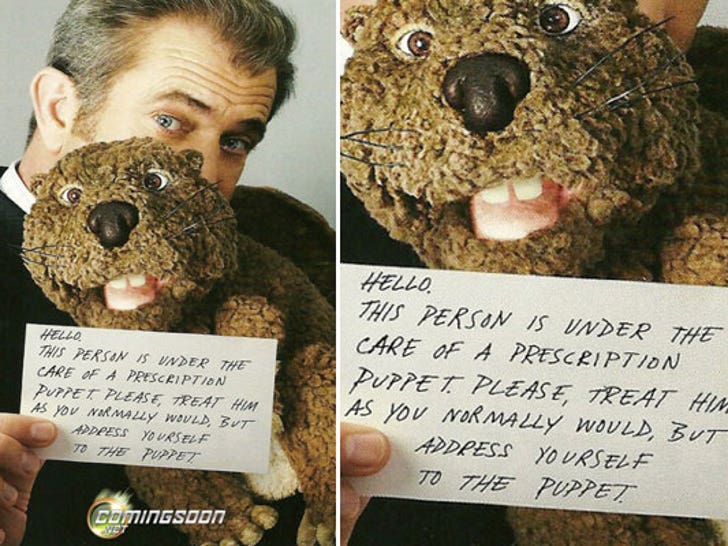 This is what a Mel Gibson beaver shot looks like ...
Mel is featured on a newly released poster for his upcoming Jodie Foster directed flick "The Beaver."
In the shot, Mel's holding a sign that reads, "This person is under the care of a prescription puppet."
At least we know Mel isn't off his meds.