'Bad Girls' Chick -- Alleged Car-Crashing Face-Macer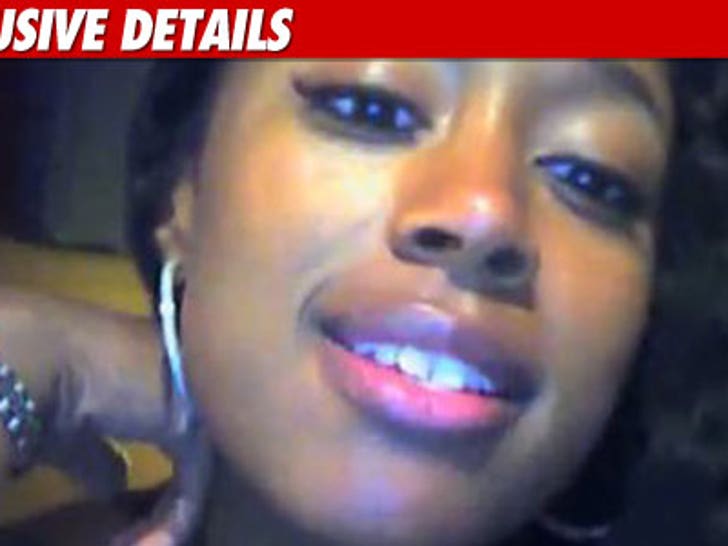 Weeks before "Bad Girls Club" star Catya Washington was jailed on drug and gun charges this week -- TMZ has learned Catya was arrested for allegedly beating the crap out of another woman.
Law enforcement sources tell TMZ, Catya was arrested October 18th in Philly on a warrant stemming from an incident that occurred this summer -- in which she allegedly rear-ended another vehicle ... driven by the wife of a guy Catya was allegedly dating at the time.
It's unclear if Catya was intentionally tailing the woman -- but after the fender-bender, we're told Catya and the other woman got out of their cars ... and that's when things got violent.
According to law enforcement, Catya repeatedly struck the woman in the face with a chain -- then pulled out a can of mace and sprayed the other chick.
Several weeks after the alleged incident ... cops tracked Catya down ... arrested the reality star and charged her with aggravated assault, inflicting serious bodily injury, possession of an instrument of crime (mace), and recklessly endangering another person.
She's due in court December 14 for the alleged beatdown ... several weeks after she faces the judge for that whole drugs and gun thing.
Someone's gonna have a busy holiday season.