Lil Wayne -- Banned from Alcohol for 3 Years
Lil Wayne
Banned from Booze
for 3 Years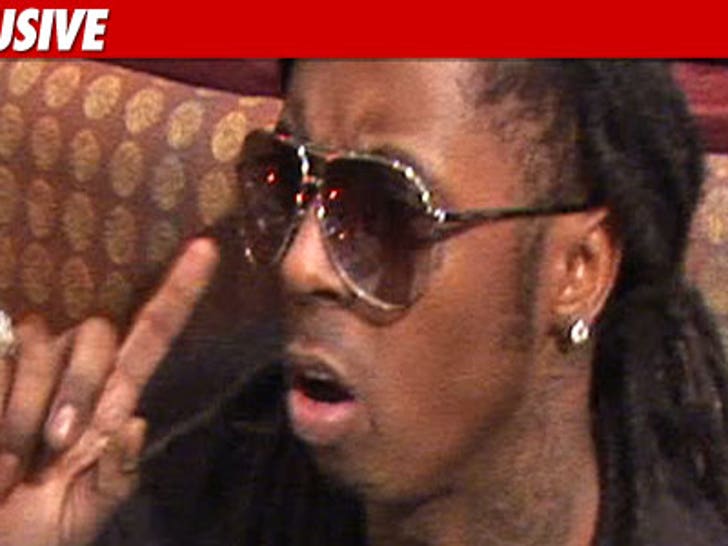 Lil Wayne is not allowed to consume one single drop of alcohol for the next three years of his life -- this according to probation documents obtained by TMZ.
The documents -- which became effective today -- clearly state that Wayne "may not consume or drink any substance containing alcohol" as long as he's on probation ... for the next 36 months.
Wayne is also prohibited from knowingly associating with any person engaged in criminal activity or any person with a criminal record without prior written approval from the probation department.
And Wayne cannot possess illegal drugs, toxic vapors or controlled substances.
He's also required to submit to drug and alcohol testing, per the probation dept.
If Wayne violates any of the terms of his probation -- he could be sent to prison to serve out the remainder of his term.