Lil Wayne in Arizona -- Ready for Probation
Lil Wayne in Arizona
Ready for Probation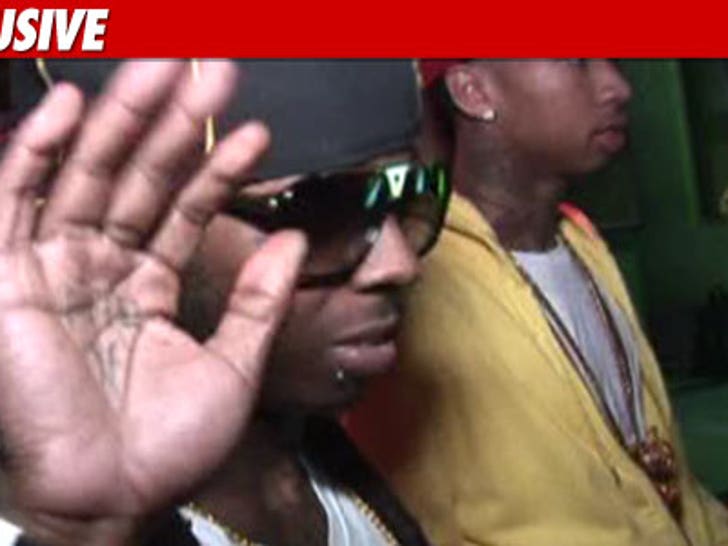 Lil Wayne has officially checked in with the probation department in Yuma County, Arizona to begin his three year sentence stemming from a drug-filled tour bus incident from 2008.
Wayne (seen above) has been ordered to three years of unsupervised probation and 360 hours of community service -- which he will perform in Miami, where he resides.
As we previously reported, Wayne was arrested in 2008 after his tour bus was stopped at a U.S. Border Patrol checkpoint near Yuma -- and authorities claim they found cocaine, ecstasy and a handgun on board.
Weezy pled guilty to one count of felony possession of a dangerous drug -- while the other drug charges and the gun charge were all thrown out.
If Weezy's a good boy -- Yuma officials will drop the felony to a misdemeanor, which could benefit the rapper in the event that he's arrested in the future. It could also help on a job application.
UPDATE: We're told Lil was there for about 30 minutes and was very professional. He has to report to the probation office in Miami by November 10.