Oksana Slaps Former Lawyer with Subpoena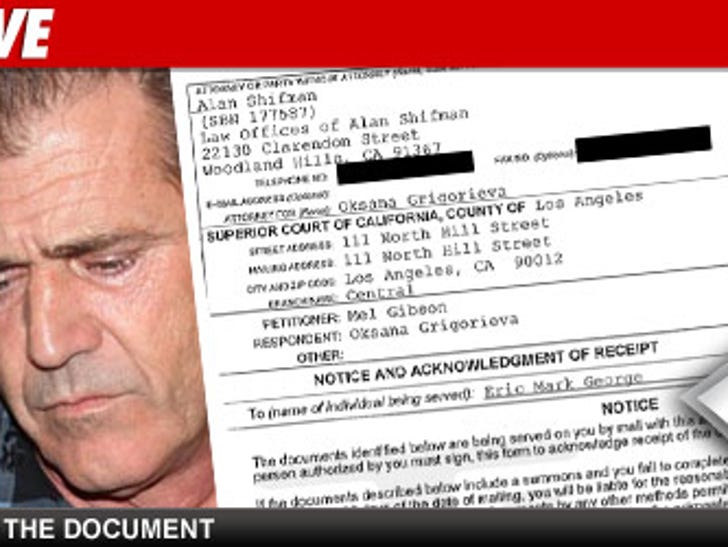 Oksana Grigorieva may be playing with fire, because TMZ has learned her lawyers have fired off a subpoena to her former lawyer, who could blow the lid off the case.
TMZ has obtained the subpoena sent to Eric George, who repped Oksana during her mediation with Mel Gibson back in May. The subpoena requires George to show up for a court hearing on Wednesday.
Up to now, George has been muzzled by the attorney-client privilege, but if Oksana's lawyers plan to ask George about his conversations with Oksana, the privilege would probably be waived.
As TMZ first reported ... Oksana's emails and texts to George and Gibson during the mediation figure prominently in the L.A. County Sheriff's Department extortion investigation.
Sources say George would like very much to testify freely about Oksana and the mediation. We're guessing Mel's lawyers would like that as well.