Tim Tebow Named in Crazy Lawsuit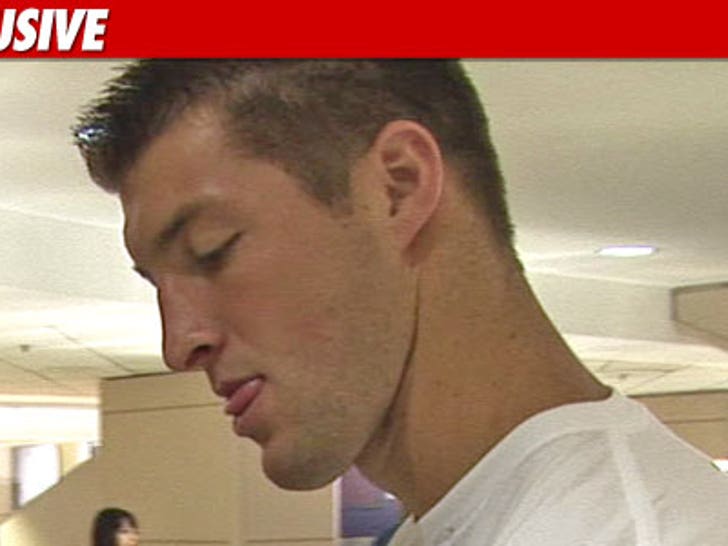 WARNING: If the following Tim Tebow story sounds a little insane ... it's because it probably is.
A man in Florida is seeking protection from Tim Tebow -- claiming he's been targeted by fans of the QB after telling people, "T-Bo sucks."
According to legal docs filed in Florida state court, a man named John D. Gilland claims he was recently kicked out of a gas station near the University of Florida -- Tim's old stomping grounds -- for verbally bashing the former Heisman winner.
Gilland claims he's "constantly being harassed by members of [Tebow's] school as well as fans of his school."
It's really unclear why Gilland thinks Tebow is a threat ... but in his rambling statement, dude also insinuates that President Obama is conspiring with a local street gang in a diabolical plot against him. So, yeah ....
Calls to Tebow's camp have not been returned.