Tim Tebow -- Eye on the Prize, Not the Ladies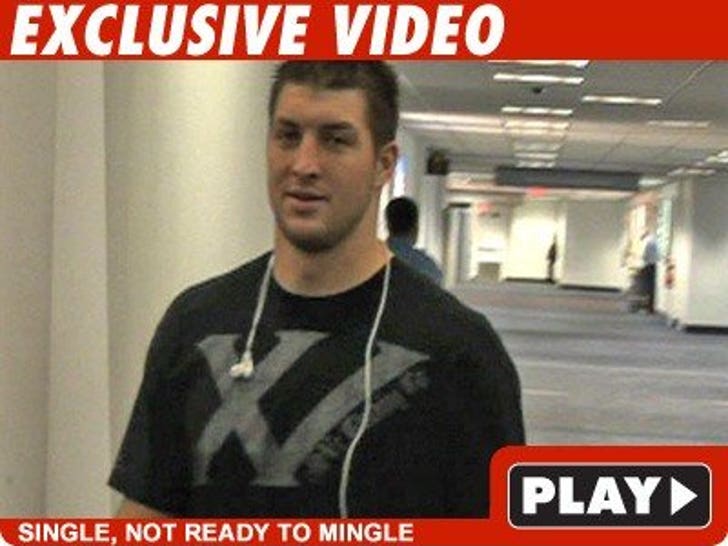 The only piece of ass Florida Gators superstar Tim Tebow is looking to pull in NYC this weekend is 13 inches tall, weighs 25 lbs and made entirely of bronze ... and no, not Snooki from "Jersey Shore."
Tebow -- a very outspoken virginity-possessing super-Christian -- is in NYC for the Heisman Trophy ceremony, and on his way out of the airport, we asked the dumbest question one could ask Tim Tebow -- "So you got all your ladies in check?"
Tebow responded, "No, no ladies for me right now." Duh.
Tebow did drop a bible verse on us on the way out, but the real question: Does this guy have a prayer of winning the Heisman this weekend?
More College Football Stuff...