Mel Gibson Chokes Up on Stand: I Love Lucia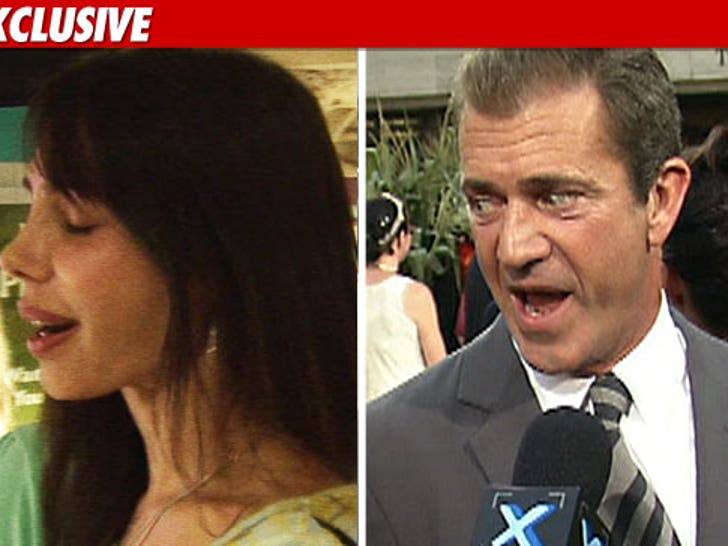 Mel Gibson choked up on the stand Wednesday as he testified about how much he loves Lucia and his other children ... sources familiar with the testimony tell TMZ.
Mel's voice cracked as he talked about his 1-year-old during his testimony.
Oksana Grigorieva -- who wants Judge Scott Gordon to strip Mel of overnight visits with Lucia -- testified that whenever the baby spent the night at Mel's, she came back "acting funny." We're told Oksana did not get specific as to what "funny" meant.
On cross examination Mel's lawyers did a show-and-tell, playing video of Oksana talking to PEOPLE magazine and other media outlets, asking, "Do you think by talking to the media you are looking out for the best interests of Lucia?" Oksana was also grilled about allegedly talking to TMZ.
Oksana's lawyers were trying to get the judge to invalidate the mediation agreement, but Judge Gordon shut them down, saying that issue wasn't before the court.
As for Martin Garbus, the judge still has not given the out-of-state lawyer permission to represent Oksana in a California courtroom ... all the paperwork was not in order.
The next court date is November 22. Oksana will take the stand for further cross-examination.