Shia LaBeouf Accused of Sardine Can Parking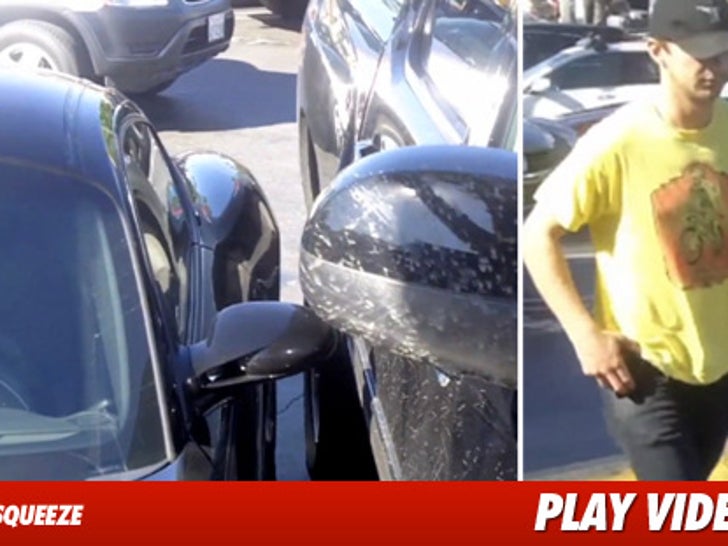 Shia LaBeouf allegedly committed a heinous and egregious vehicle infraction -- stuffing his pickup truck into a compact parking space and pissing off some guy in a Porsche. Quick, call the FBI.
It all went down last weekend at an L.A. shopping center where Shia's cockeyed parking job ended up blocking the Porsche's driver side door. It's definitely a dangerously tight fit, but it also looks like Porsche dude could've crawled through his passenger side door and took off.
Instead, he shot video, snitched Shia out to a mall cop ... and waited 40 minutes for Shia to return and face intense questioning.