'Hangover 2' Pics -- Face Tattoos and Buzz Cuts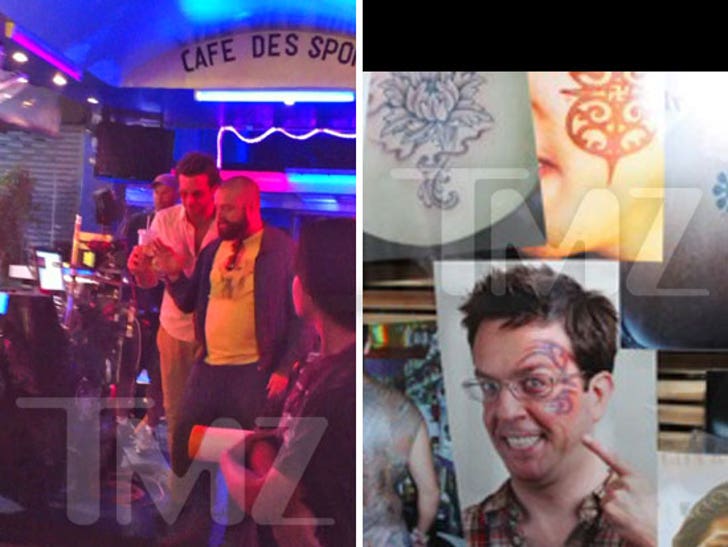 You made a wise choice ...
Here are the pics from the Thailand set of "Hangover 2" -- showing Ed Helms with a Mike Tyson-esque face tattoo and Zach Galifianakis with a shaved head.
So what's up with Zach's melon? We're told dude goes hairless after becoming a monk.
And Ed's face -- his face work seems to be the work of a tattoo artist played by Mel Gibson Liam Neeson.