Kite Surfer Breaks Record ... then His Wrist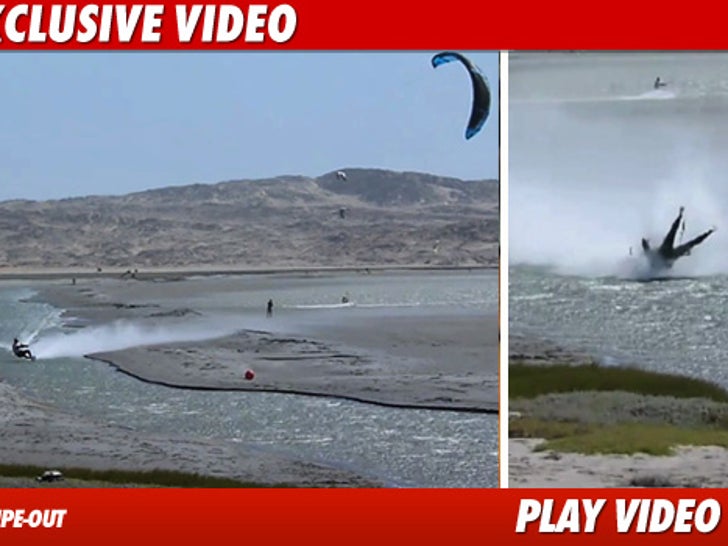 An attempt to break the world sailing record went wonderfully right -- and horribly wrong -- at the same time last month -- when one brave SOB ended up shattering the old mark ... and then his wrist.
Kite surfer Rob Douglas -- the CEO of The Black Dog clothing company -- made his record-breaking run at the Luderitz Speed Challenge in South Africa on October 28 ... hitting speeds of almost 65 MPH. On a SURF BOARD.
At the end of Douglas' incredible run ... dude wiped out HARD ... and was dragged across the water like a rag doll.
We're told Douglas broke his wrist so badly it required "major surgery" -- involving titanium parts.
Small price to pay for a world record.