Former NBA Great Dennis Rodman: I Was Drunk During Radio Sex Incident
D. Rodman:
I Was Drunk
During Radio Sex Incident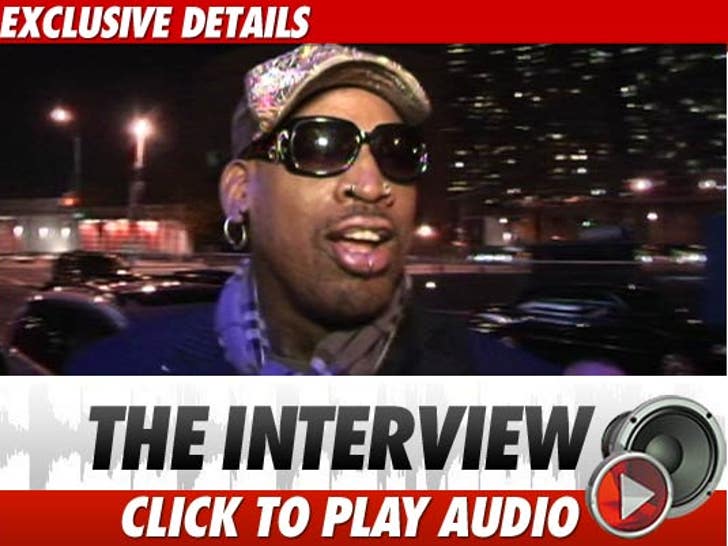 Dennis Rodman -- a recovering alcoholic -- is now pleading "intoxication" to explain why he did an outrageous early morning radio interview ... apparently while having sex.
Rodman called in to Miami's "Jorge Sedano Show" on 790 The Ticket Tuesday morning to talk about the Miami Heat-- but that was quickly derailed by sexual moans and giggles from the woman Dennis said was in bed with him.
Rodman's rep tells TMZ, "Dennis was clearly intoxicated and doesn't remember much."
The rep continues, "Dennis wants to apologize to his family, friends, and fans" -- and says it was a bad day for Rodman's ongoing alcohol issues.