Christy Martin Doing 'Ok,' Says Rep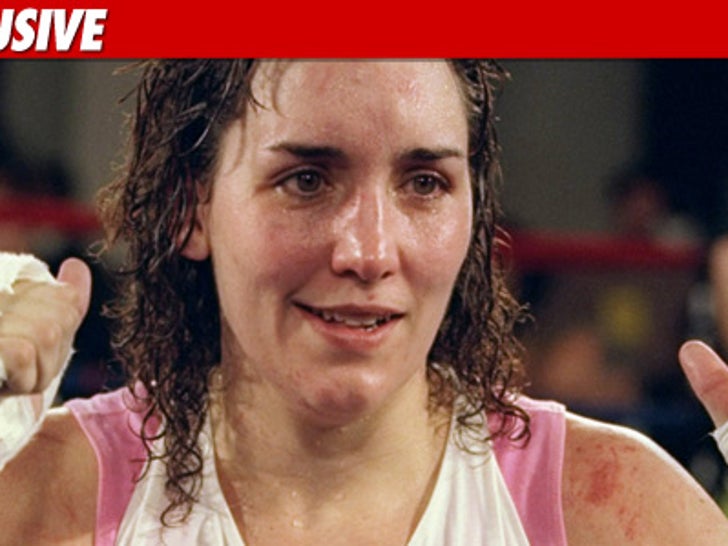 Christy Martin is still recovering from the stab and gunshot wounds she suffered on Tuesday, but her rep tells TMZ the injuries "are not life-threatening."
Martin -- perhaps the most famous female boxer not named Laila Ali -- is still hospitalized but "will be okay though," according to her rep. It is unknown when she will be released.
The rep tells us Christy is coherent, but right now only immediate family is allowed to visit her.
Martin was shot and stabbed on Tuesday, and in her weakened state, told police her husband James was the culprit.
UPDATE: The Orange County Sheriff's Office tells TMZ they responded to a call from a neighbor
at 2:08 PM ET today that someone had broken into Martin's home. Deputies confirmed there was a break-in, but there are no suspects at this time. James Martin remains at large.