Kardashians 'Terminate' MasterCard Deal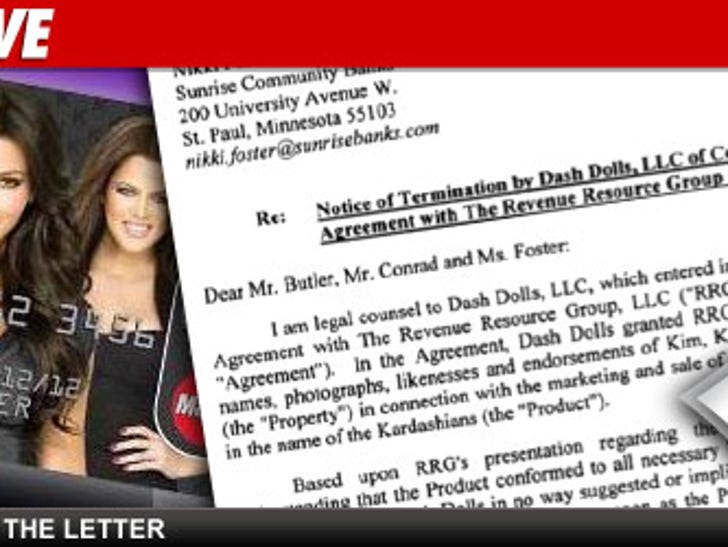 The Kardashian family has officially pulled the plug on the new "Kardashian Kard" -- a prepaid debit card backed by MasterCard -- over allegations that it's riddled with hidden, possibly illegal fees.
The family fired off a "Notice of Termination" to the companies behind the Kard moments ago -- stating they're sick of the "negative spotlight" since the Attorney General of Connecticut opened an investigation to determine if the Kard violates consumer protection laws.
The A.G. was concerned over several fees associated with the Kard -- which reportedly costs $9.95 to own ... plus 12 monthly fees of $7.95. It also costs $1.50 every time the owner wants to add money to the Kard.
In the letter, obtained by TMZ, Kardashian lawyers write, "The Kardashians have worked extremely long and hard to create a positive public persona that appeals to everyone, particularly young adults."
The lawyers claim the investigation "threatens everything for which [The Kardashians] have worked" -- so the family has decided to "terminate the agreement ... effective immediately."