Oksana's Lawyers Fight To Keep Lid On Secrets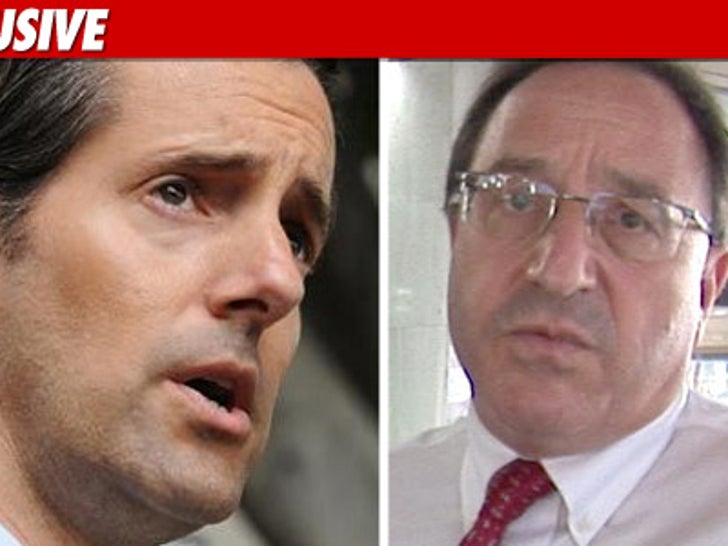 Oksana Grigorieva's lawyers are entangled in a legal brawl with the lawyer who negotiated her $15 mil settlement with Mel Gibson ... trying to muzzle him from saying too much to the L.A. County Sheriff's Department.
Daniel Horowitz, Oksana's current attorney, has told TMZ Oksana is an "open book" with "nothing to hide." But TMZ has obtained a chain of emails between Horowitz and Eric George -- which is now in the hands of Sheriff's investigators -- in which Horowitz threatens George that he spills Oksana's secrets at his own peril.
On November 17, George -- whom we're told is eager to talk to Sheriff's investigators about his discussions with Oksana -- sent Horowitz an email in which he told Horowitz, "I will regard the attorney-client privilege ... to have been waived, and will endeavor to resume with the L.A. Sheriff's Department detectives those portions of my earlier interview for which I had been obliged to invoke the privilege."
Horowitz emailed back on November 20, "You do not have permission to waive or disclose any privileged matters." And then Horowitz threatened, "If you unilaterally waive privilege as you seem to intend to do, you must take full responsibility for those choices. Nothing that we have said or done authorizes you to do this."

Horowitz then sends an email on November 21, "Eric there are certain materials that only you and Oksana have that has appeared publicly though not released by Oksana."
An indignant George fired back on November 22, "Your email insinuates ... that my law firm leaked or sold privileged communications as well as tapes between the litigants." George then says if Horowitz and company dare make such an accusation to anyone else, it will "[leave] me no choice but to immediately proceed with an action for defamation."
So far ... there's a stalemate.