Oksana Grigorieva to Lawyer: You Only Got Me $15 Million!!?!
Oksana to Lawyer:
You Only Got Me
$15 Million!!?!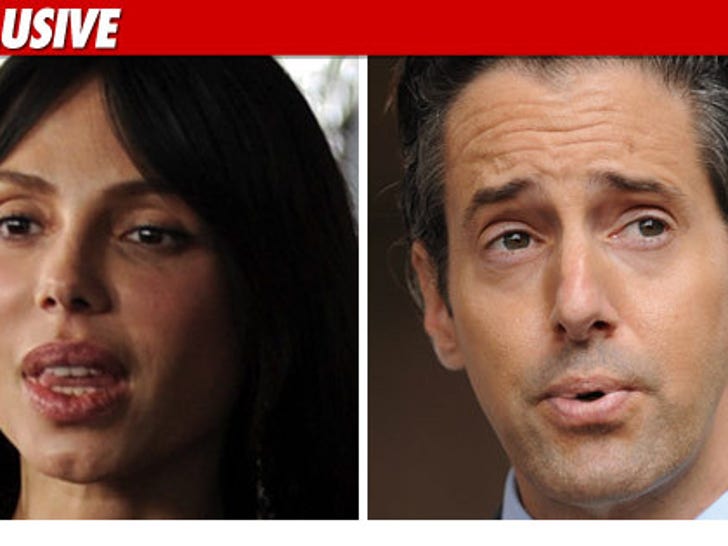 Oksana Grigorieva wanted to disavow her $15 million settlement with Mel Gibson because she felt Mel would pay a lot more to avoid the bad publicity ... this, according to a text message obtained by TMZ.
The text -- sent on June 2, 2010 from Oksana to Eric George, the lawyer who negotiated her $15 million mediation package -- is riddled with buyer's remorse, complaining that George never told her about a domestic violence claim, which could have upped the ante.
Underscoring how important the tapes were during the mediation, Oksana says, "Forget about the tapes for the moment. This is the case of domestic violence." The point -- no one raised the issue of domestic violence during the mediation -- it was about the tapes.
Oksana explains to George her relationship with Mel ended "because of Mels (sic) domestic violence, the only reason and the fact, with proof, and I run away to save my children."
Then Oksana lays her cards on the table: "If the opposition is buying my silence, please, we have to renegotiate the custody portion and to secure the monetory (sic)."
Also in the text, Oksana makes it clear she knows her strongest bargaining chip: "He doesn't want this publicity."
Oksana ends the text by saying, "I have lots of questions about the moneytory (sic) part also, i'd (sic) like us to get together and discus (sic) everything," adding, "I'm not bluffing."
Law enforcement sources say the text is part of the L.A. County Sheriff's Department's extortion investigation, to determine if Oksana used the tapes to score the $15 million package. The theory: After signing the agreement, Oksana got greedy and decided she could get more by adding a fresh domestic violence claim.