Cinnabun -- You Can Call Me Tex!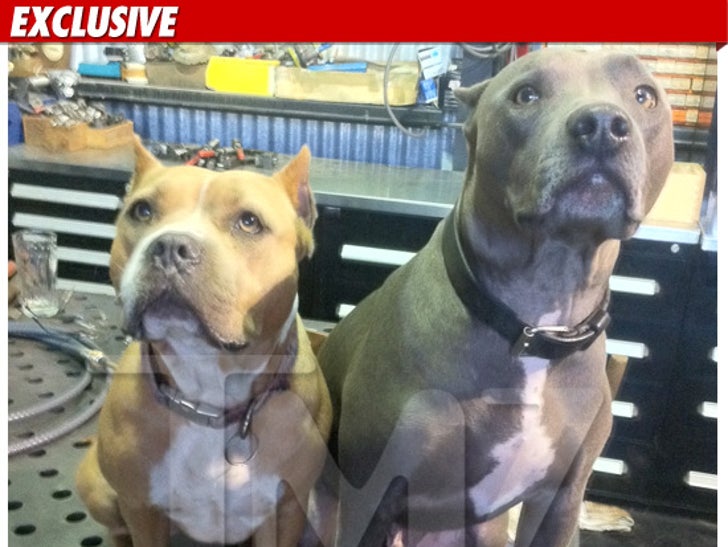 Moving can be a bitch ... even for an actual bitch (female dog) -- but TMZ has learned ... Jesse James' star pooch Cinnabun (left) is finally all settled with her master in Texas.
As we previously reported, Jesse had moved to Texas several months ago without his escape artist canine ... because he wanted to make sure the place was poochie-proof before Cinnabun arrived.
But now we're told it's all good -- and Cinnabun is adjusting well to her new life on the range with her new soul mate, Mr. T (right).