Kim Kardashian's New BF Gabriel Aubry in Mercedes Smash Up
Kim Kardashian's New BF
in Mercedes Smash Up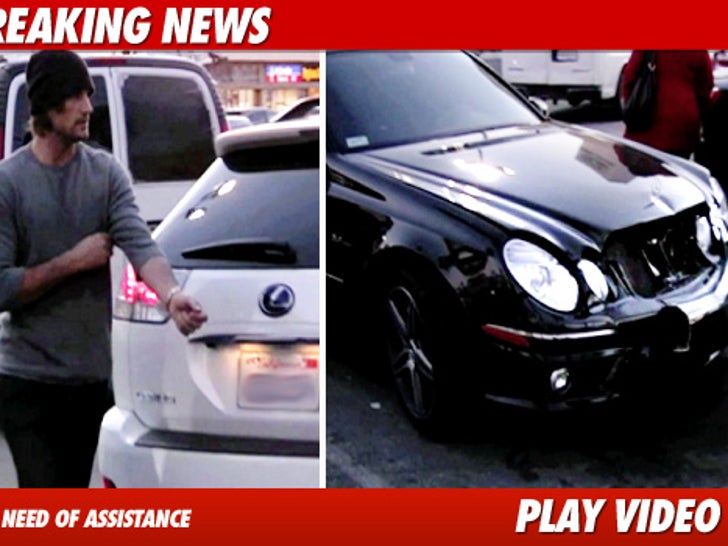 Kim Kardashian's new boyfriend, Gabriel Aubry, was involved in a pretty nasty car crash yesterday -- one that left the front of his Mercedes all smashed up.
Cameras caught Aubry outside The Grove in L.A. -- moving stuff out of his banged up ride and into a waiting Lexus that came to pick him up.
It's unclear how the accident occurred -- but judging by the way Aubry was moving around after the wreck ... it appears he wasn't injured.
UPDATE: Now there's a Halle Berry connection.
There was word that the person who picked up Aubry was Berry's assistant -- but in the footage, we never see the person in the driver's seat.
Now, there's more proof ... we've found some recent photos showing Berry -- Aubry's baby mama -- riding in the exact same Lexus that swooped up Aubry.
As for Aubry's current GF Kim K. -- she was in NYC yesterday. Apparently, her assistant doesn't do car service.