LeBron Haters Out in FORCE in Cleveland!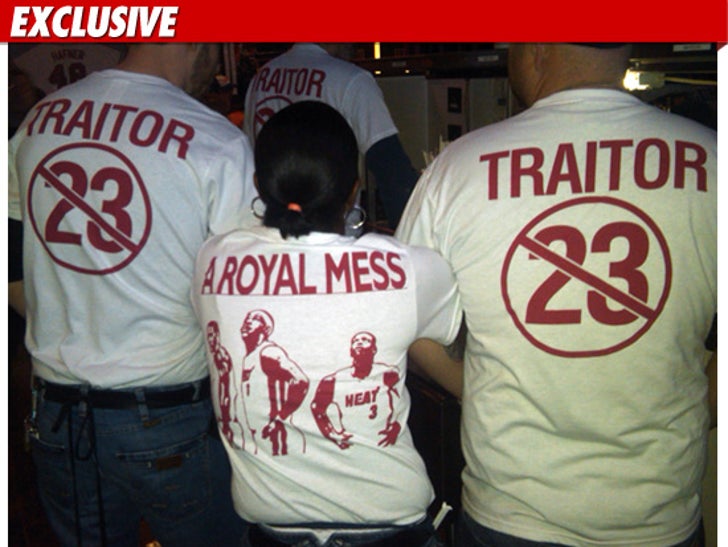 LeBron James is officially back in Cleveland to take on the team he scorned just a few months ago -- and people all over town couldn't be more PISSED about it.
All over Cleveland, people are sporting anti-Lebron gear -- including the staff at several restaurants ... including The Winking Lizard (above) and Harry Buffalo (below) ... both situated near the arena.
In fact, the Harry Buffalo has issued a temporary ban on anyone wearing a LeBron jersey.
The game is set to tip off in just a few hours -- in case you haven't heard, fans are already planning anti-James chants ... and the Cavs have pumped up stadium security.
You're gonna wanna 'witness' this one.