Magic Johnson -- Raiders Back to Los Angeles?? That's Funny ...
Magic Johnson
Raiders in L.A.??
That's Funny ...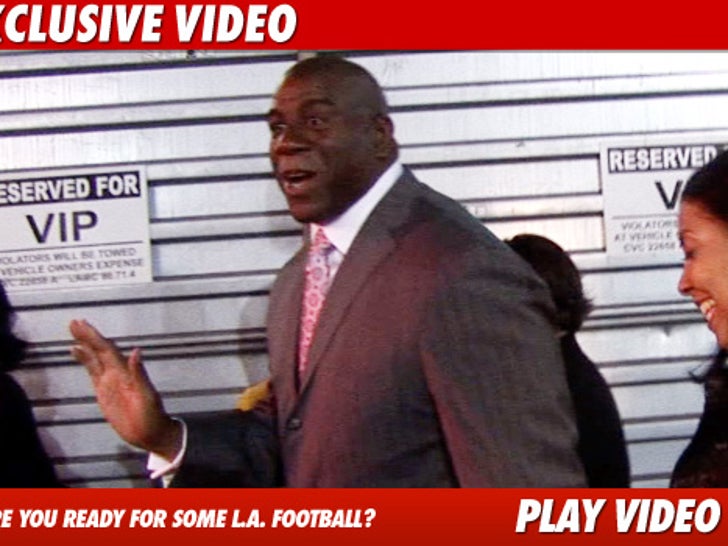 Magic Johnson laughed at the idea of bringing the Oakland Raiders back to Los Angeles last night -- but don't count them out yet ... because Magic told us he has yet to speak with ANY team about his plan to get an NFL squad back in town.
As you may have heard -- Magic just announced that he's partnered up with AIG to make the NFL thing happen ... but said it's more likely that he will have to get an existing team to relocate instead of starting an expansion squad.
There was talk that he could be targeting the Silver and Black -- but check out his reaction, what do you think?