Pauly D's Ink -- Jesus, Mary and Bro-seph
Pauly D's Ink
Jesus, Mary and Bro-seph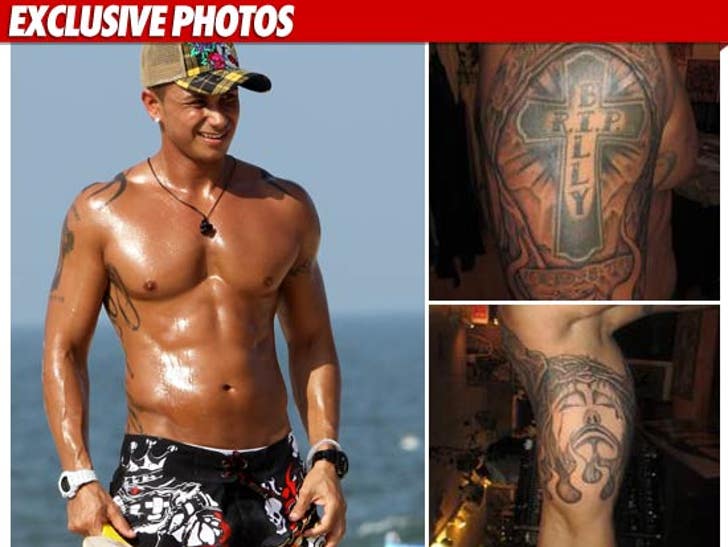 "Jersey Shore's" Pauly D got a gang of new tattoos to pay homage to a buddy who passed away ... and it took a 12-hour session to get it all done.
DJ Pauly D went to the Indelible Ink Tattoo Studio in Fall River, MA to get the tat done by Tony Estrella. He got the ink in honor of his friend Billy Iannotti, who died in a motorcycle accident back in 2005. Pauly already had a cross in Billy's honor, but added the face of Mary and Jesus (above) as well as a tombstone around the cross.
We're told the tattoo parlor shut down so Pauly could get the work done in peace -- 12 hours ... all in one sitting.