Floyd Mayweather Charged with Battery for Allegedly Poking Security Guard
Mayweather
Charged with Battery
for Face Poking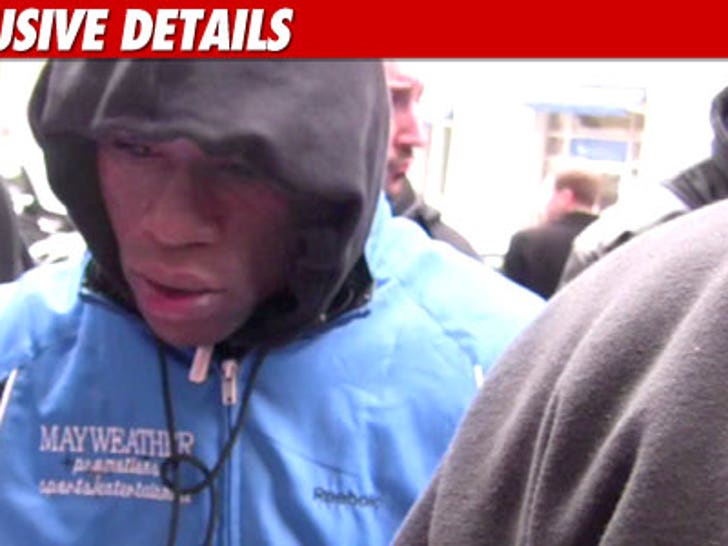 Floyd Mayweather has been charged with criminal battery in Nevada for allegedly -- and this is serious -- poking a man in the cheekbone with his finger ... TMZ has learned.
TMZ has obtained the criminal complaint -- in which cops say a private security officer named Shayne Smith told officers Mayweather went ballistic outside of his Las Vegas home on November 15 after Smith placed parking citations on two of Floyd's cars.
According to the documents, Smith alleges Mayweather screamed that the guard had "no f*cking business" touching his personal property -- before the boxer grabbed a citation from one of his cars and slapped it on Smith's patrol vehicle.
The document continues, "While lambasting Smith, Mayweather was allegedly jabbing his finger into the left side of Smith's cheek just below his eye. This willful and unlawful use of force and violence upon Smith caused redness and discoloration to the area which was battered by Mayweather."
Smith claims he drove out of the area to "de-escalate" the situation, immediately notified his boss ... and then took photos of his bruised up cheek.
So far, no comment from Floyd's camp.