Wesley Snipes: Larry King Could Save Me from Prison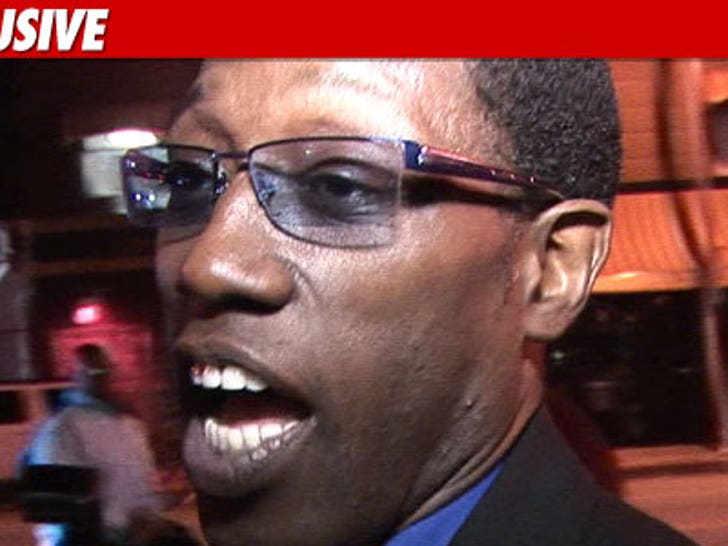 Wesley Snipes believes some crucial new evidence emerged during his appearance on "Larry King Live" last night -- evidence that he hopes will keep him out of prison.
During the show, Larry read a statement from a member of the jury that convicted Snipes during his tax evasion trial which said, "There was one juror that had said they knew Mr. Snipes was guilty right when they first saw him during the jury selection."
Wesley's legal team immediately jumped into action -- and moments ago, they filed an emergency motion for a new trial based on juror misconduct.
As we previously reported, Snipes is due to begin his three-year prison sentence in Pennsylvania tomorrow for willful failure to file federal income tax returns.
So far, no word if the judge plans to slam the brakes on Wesley's date with justice.