Chris Brown's New Chick -- Puppy Love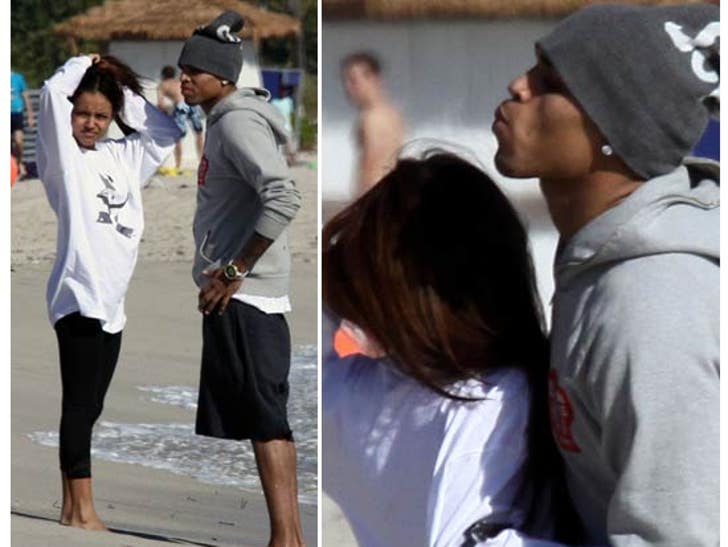 Chris Brown was hanging out with a pretty cute bitch in Miami yesterday ... and his new girlfriend was there too.
Brown and his mystery lady showed off a little P.D.A. ... while Brown's addddorable wittle puppy wuppy got its tiny little paws wet in the sand.
No heavy petting was observed.