Wesley Snipes -- Viva La Prison Food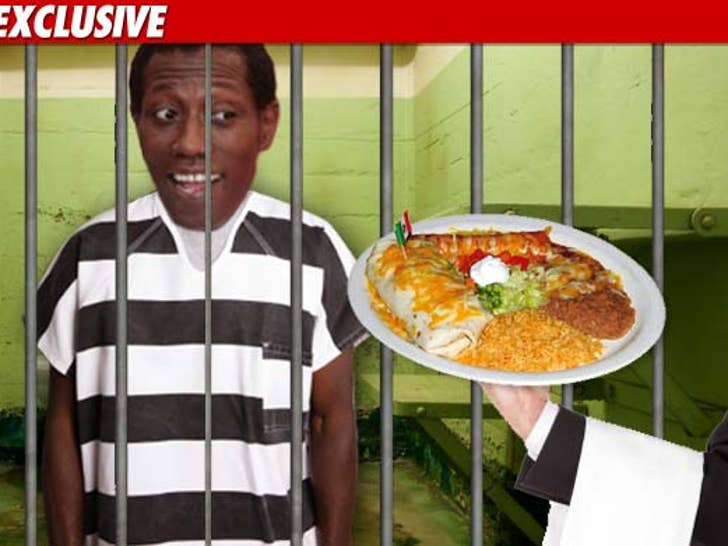 Wesley Snipes had one hell of a surprise waiting for him when he checked into federal prison yesterday -- BURRITO NIGHT!
TMZ has learned the "Passenger 57" star got to chow down on some quality prison-made Mexican food during his first night in lock up ... his menu options were:
-- beef and bean burrito or bean and cheese burrito
-- Mexican rice or steamed rice
-- pinto beans, corn and salsa.
Always bet on ... Pepto Bismol.