Miley's Liam-a-like -- Guy from 'Friday Night Lights'
Miley's Liam-a-like
Guy from 'Friday Night Lights'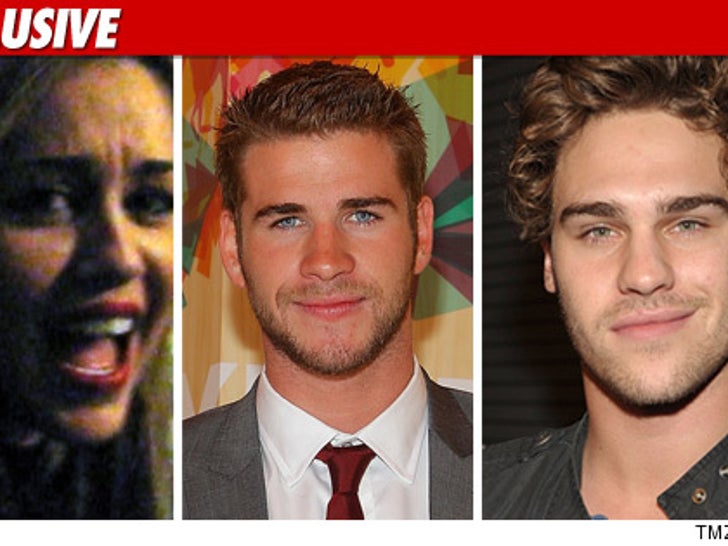 TMZ has learned the guy Miley Cyrus thought was her ex-boyfriend in the bong video we posted last week ... was actually one of the stars of the TV show "Friday Night Lights."
In the video, Miley is cackling about how much the mystery man looks like her ex, Liam Hemsworth (middle). Sources at the party tell TMZ the guy was actually Grey Damon (right), who plays newcomer Hastings Ruckle in the latest season of "FNL."
A source close to Damon tells us it was indeed him -- but all he did was walk in the room, heard Miley yell, turned around and walked out. We're told he had never met Miley before.
Assuming you haven't done any psychedelic drugs today, we ask ...