Mel Gibson Doesn't Make Anti-Semitic Cut of 2010!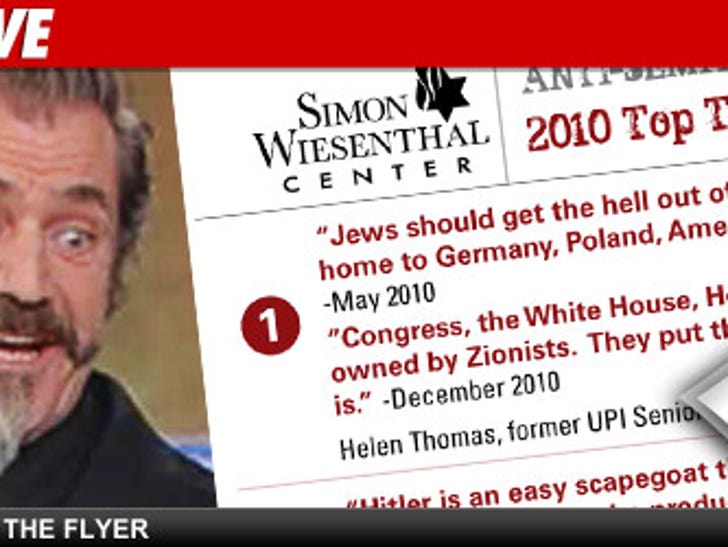 Mel Gibson has just been snubbed by the premier Jewish organization in America -- he's nowhere to be found on the 10 most anti-Semitic list.
The Simon Wiesenthal Center just released its "2010 Top Ten Anti-Semitic Slurs" list:
Topping this year's list -- former White House journalist Helen Thomas who famously said, "Jews should get the hell out of Palestine. They should go home to Germany, Poland, America and everywhere else."
The also-rans include: Oliver Stone, a former CNN host and a political leader.
Remember, Oksana Grigorieva claims Mel told her -- referring to one Harvey Levin -- "I want Jew blood on my hands." Harvey didn't believe Mel really said that, and apparently neither did the Simon Wiesenthal Center.