Porn Co. -- We Want Demi's Hypothetical Sex Tape!
Porn Co. --
We Want Demi's
Hypothetical Sex Tape!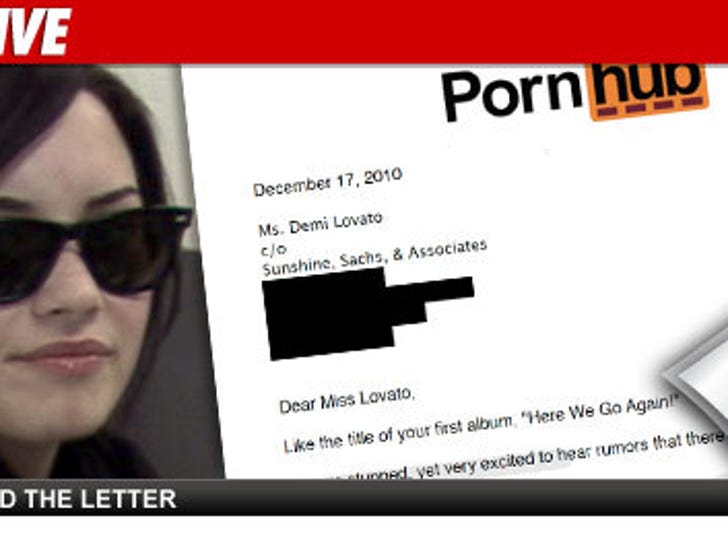 Demi Lovato has the opportunity to make a cool $100,000 once she gets out of rehab -- she just needs to sign over the rights to the sex tape her people claim doesn't exist.
TMZ has obtained a letter from the folks at Pornhub.com, offering Demi a chance to be featured on their site. The company is obviously excited (no pun intended) at the idea of a Demi sex tape -- even though her people say the rumors are "disgusting."
Pornhub is offering Demi $100,000 for the tape -- even offering her the caveat that, "You don't have to star with male talent, we are willing to accept a solo or Girl-Girl scene just as long as it's shot in HD."
Bet that language never appeared in any of her Disney contracts.