'Real Housewives' Star -- Submerged in Cement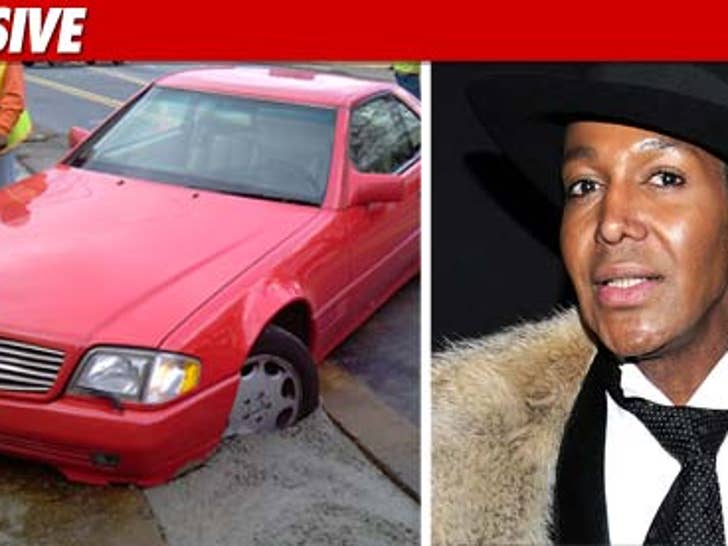 "Real Housewives of Atlanta's" super-flamboyant stylist Dwight Eubanks got himself in a sticky mess on Wednesday -- after dude drove his Mercedes into a ton of wet cement.
Dwight tells TMZ, he was driving to his salon The Purple Door in ATL and accidentally plowed straight into a pool of wet cement outside the parking lot -- claiming he saw the red cones and construction workers ... but presumed the wet cement was covered by a metal grate.
Big mistake -- because dude had to call a tow truck ... which took 45 minutes to arrive while the concrete was rapidly drying.
Thankfully, the tow truck was able to extract the vehicle -- but Dwight still had to fork over $209 dollars at a 3-hour long car wash to get the thing cleaned. Smooth move.