Snooki's Ball to Drop at Jersey Shore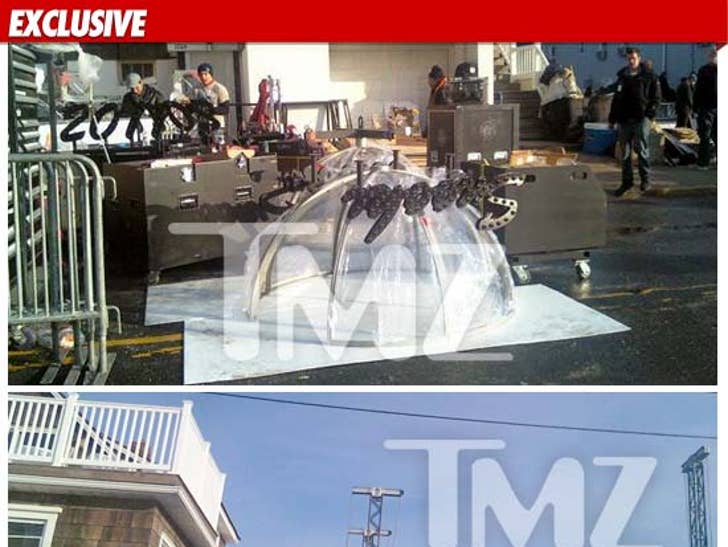 Snooki's going down in a familiar place on New Year's Eve -- TMZ has learned her ball drop will happen on the Jersey shore instead of Times Square.
The giant ball (pictured above) -- with a lit "Snooki" sign attached -- just showed up in Seaside Heights ... near the infamous "Jersey Shore" house.
MTV's New Year's Eve Snooki ball was reportedly banned from Times Square -- but we've learned plan B is shore sweet shore. They're even getting the rigging ready to drop the ball ... and Snooki.